Welcome to our website!
Cara Conkle Decorative Finishes installs high end finishes for residential and commercial properties. We are also proud to distribute Pure & Original Paint products. Pure & Original paints are made with respect for people and nature. Only the best materials and natural pigments are used producing profound and vibrant colors. The paints meet the most stringent legal environmental requirements; healthy and beautiful environments are of the utmost importance!
Fresco Lime Paint
Lime paint, a type of paint that has existed for thousands of years, is being made again in a traditional way by Pure & Original. Fresco lime paint is a 100% mineral paint, composed of quick lime and natural pigments. The final finish is very authentic, matte and shows different shades and strokes. Available in more than 100 colors.
Mold and bacteria resistant.
Learn More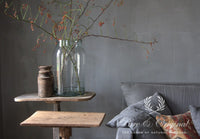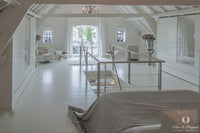 Classico Chalk Based Paint
Classico chalk based paint is a professional, environmentally friendly, water- and chalk based paint. It results in a beautiful matte, luxurious and powdery velvet finish. Classico is washable and available in 140 gorgeous colors tinted with natural pigments only. Very suitable for walls and furniture (no wax needed), excellent adherence and coverage.
Learn More
Marrakech Walls
Marrakech Walls® is a revolutionary, 100% mineral paint with the appearance of Tadelakt or a concrete look and has a silky soft surface. Marrakech Walls® is ready mixed and easy to apply, even for DIY.
Available in more than 100 colors.
Mold and bacteria resistant
Learn More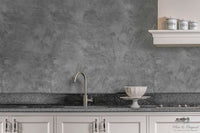 Licetto - Durable, Washable Paint
Have you always dreamed of a beautiful, matte look on the wall, but are concerned about the durability of the finish? Perhaps you want to use your favorite matte color in a humid, wet room such as the kitchen or bathroom. If so, then Licetto is a great solution!
Learn More
Get Inspired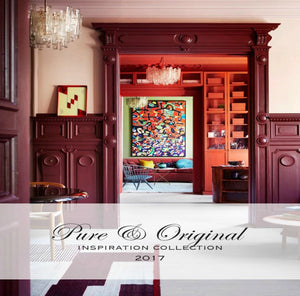 Inspiration Collection 2017
"Meeting the colorful era that we are steadily approaching, it feels only natural for us to show how beautiful our different paint types look in some of the most stunning colors from our archives," explains Floor.
View Collection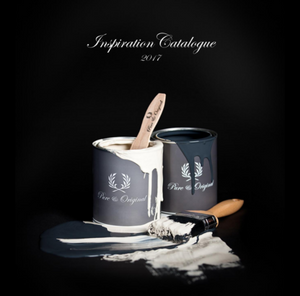 Inspiration Catalogue
We all want an attractive and comfortable home. Not just a house but a home which suits us, reflecting our strength, inspiration, and passions. It stands for our values, and is safe and pleasing to us. It is a place to recharge and unwind yourself.
View Catalogue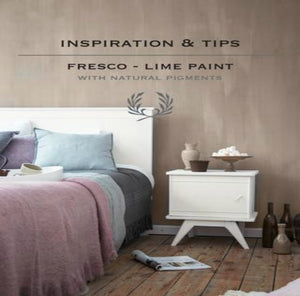 Inspiration & Tips
Lime paint is a sustainable 100% natural, environmentally-friendly paint that was created thousands of years ago. This type of paint is breathable so any moisture that has been absorbed during humid conditions will then be released when the climate is dry and arid.
View Tips